You can download my resume here.
Sebastien Decuyper - CV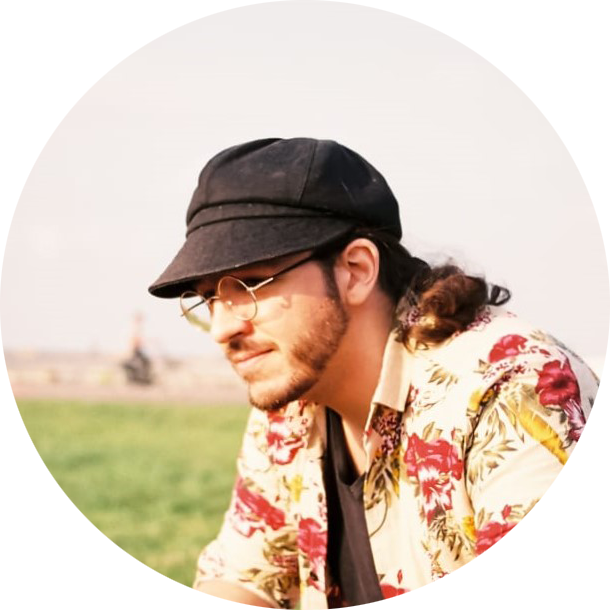 ---
👩🏻‍💻 Work experience
💻 VR / AR Lead developer
relative.berlin - 2022 - Berlin, DE
Main developer on two different projects, AR and VR. Both are showcased on my portfolio.
🔗
VR - Firefighting
🔗
AR - SafePassenger
Under the supervision of the project lead, we made two projects designed to be showcases for innovations presented at the BMBF-Innovationsforum "Zivile Sicherheit" 2022.
Alone at first, I was joined mid-way through development by a 3D artist and a sound designer, and was responsible for overseeing their work.
Except for asset production, I was responsible for every aspect of production, from prototyping to shipping.
---
🗣️ Coordinator - CLC Linguistic trips
CLC - Club Langues et Civilisations - 2019 - Plymouth, UK
In charge of the entire stay with three assistants under my command. For two weeks in Plymouth, UK, we supervised 40 children and guided them through different activities every day.
---
🚸 High School Assistant
COLLEGE ALAIN 2017-2018 - Saint-Fons, FR
Lycée du Parc Chabrières 2016-2017 - Oullins, FR
Management of students, supervision, administrative work, archiving, educational support in priority areas.
📖 Student Assistant (Studentische Hilfskraft)
University of Europe for Applied Sciences – 2021-2022 - Berlin, DE
Various duties to help the Game Design department of the university
Creating Unity templates for students
Event management
IT
Miscellaneous tasks
---
📞 Call Center
Astus inc. - 2018 - Lyon, FR
Open-space telephone operator, troubleshooting for business and private customers, crisis management, etc.
---
🏫 Civic Service - Book Ambassador
AFEV (Association de la Fondation Étudiante pour la Ville) - 2018-2019 - Lyon, FR
Work with young children (elementary and kindergarten level), to familiarize them with books. Position at the crossroads between librarian and event organizer.
---
📖 Student Assistant (Vacataire Université)
Université Lumiere Lyon 2 - 2016-2017, Bron, FR
Organizational and communication work, help with the organization of the university, redirection and help for students and their families.
---
📖 Education
Game Design Bachelor
University of Europe for Applied Sciences - 2020 - ongoing - Berlin, DE
Student representative
---
Modern Literature Bachelor (License Lettres Modernes) Université Lumière Lyon 2 - 2015-2018 - Bron, FR
---
Metallic Structures Professional Degree (Baccalauréat professionnel, Ouvrage du bâtiment - Métallerie)
Ecole Maurice La Mache - 2013-2015 - Lyon, FR
Student representative
Blacksmithing degree (CAP Ferronnerie d'Art)
Lycée des métiers d'art Georges Guynemer - 2011-2013 - Uzes, FR
---
Game Design Bachelor
Bellecour Ecole - 2019 - Lyon, FR (unfinished because of relocating)
Student representative
---
🛠 Technical Skills
💻 Main Technologies
Unity, Git, AR & VR, CLI
💻 Skills
Tool development and extending Unity
Gameplay programming
Task automation
Shader programming
Code and data architecting
#️⃣ Programing languages
C# - Main language, high proficiency
HLSL - Between beginner and intermediate
C++ - Basics
Rust - Basics
Javascript - When I have to, for web-related projects
---
⚒️ Tools
Main
Unity, Visual Studio Code, Git, Blender, Photoshop, Premiere, Substance, Aseprite, Notion
Secondary
Unreal Engine, Maya, ZBrush, Adobe Audition, After Effects, Godot, Pixel FX Designer
---